About
Find this page at:
go.ncsu.edu/readext?531902
Strengthen your skills. Grow your family business.
The Executive Farm Management program is an exciting new program offered by NC State University's College of Agriculture and Life Sciences and its partners; NC State Cooperative Extension Service, Poole College of Management, Clemson Cooperative Extension, ECU College of Business and University of Georgia Cooperative Extension. Proceeds supporting the Executive Farm Management program and fundraising activities for the program are managed by The North Carolina Agricultural Foundation, Inc.
The program has been designed for large, family-owned operations across the Southeast. Program curriculum focuses on the management aspects of the operation which is adaptable for all operations of any size, scale and commodity focus.
The program consists of 12-days of content and curriculum taught across 3 sessions in 3 states over the course of 6-weeks. EFM is designed to increase the management competencies and profitability of specialty farms across the Southeast, by utilizing a holistic operation-focused curriculum.
Course topics include; Strategic Planning, Human Resource Management, Labor Management, Financial Management, Risk Management, Family Business Issues, Assessing Markets, Supply Chain Management, Brand Management and Marketing, Assessing and Building Key Partnerships and Strengthening an Operation's Value Proposition, among others.
Watch Our 2017-2018 Program Video.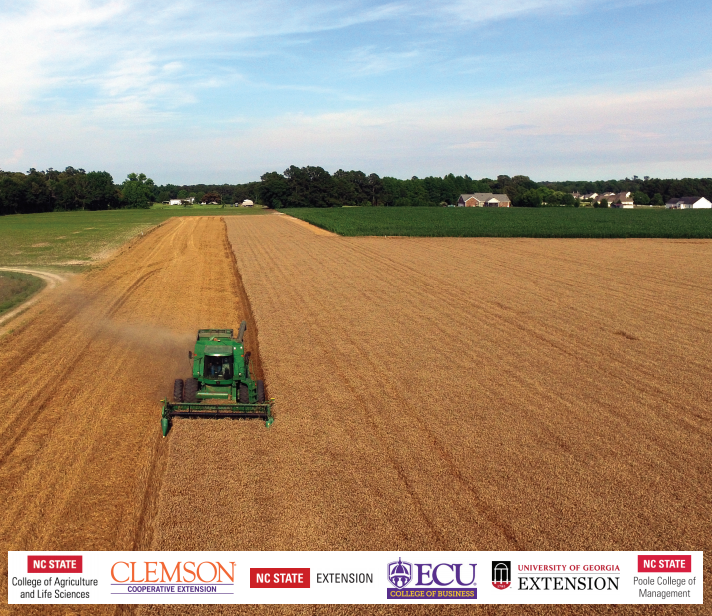 Photo courtesy of Flying Farmer, LLC.